Facing life's challenges?
Let us help you.
YOU'RE NOT ALONE
KNOW YOUR OPTIONS
Welcome to Precision Spinal Care located at 1600 Commerce Park Drive #200 in Chelsea, MI. Our mission is to be the best chiropractic office in Chelsea to adjust, educate, and empower families in our community toward optimal health and wellness. We are a family-based chiropractic care clinic aimed at providing natural healing for you and your children. Dr. Lisa Olszewski uses a unique technique aimed at balancing the body, allowing relief, in as few visits as possible. Not only does she have post graduate studies in wellness, but also pediatrics and is Websters Certified, to help mothers throughout their pregnancy.
We understand that choosing a chiropractor is a big decision. This article will help you learn the basics of chiropractic care. Please don't hesitate to contact our Chelsea chiropractors with any further questions you have. We are here to help you achieve your goals.
Most people believe that chiropractors treat back pain. That is true, but there is so much more that chiropractic care can achieve. Because chiropractors help to remove pressure from the nervous system, they can also influence many other conditions. It is common to hear chiropractic patients say that they came in for back pain and their headaches got better.
Voted Top Chiropractor
2022, 2021, 2020, 2019,
2018, 2017, 2016, 2015
Michigan Association of Chiropractors
2017 Extraordinary Impact Award Recipient
WHAT MAKES OUR OFFICe UNIQUE?
It's our advanced approach to wellness care. We utilize exclusively the gentle NUCCA Chiropractic technique with our clients. There's no twisting, cracking, or popping that one may associate with traditional chiropractic.
NUCCA, (National Upper Cervical Chiropractic Association) is an advanced form of chiropractic that restores body balance.
Our focus at Precision Spinal Care is on wholeness, and restoring each of our patients to an optimal state of wellness so YOU can enjoy life at its fullest! We also recognize that people today need a true wellness leader in their life.
Dr. Lisa helps to coach each of her patients to make healthier life long changes to impact their quality of life.
Chiropractic Explained
At your first visit to Precision Spinal Care, Dr. Lisa Olszewski will explain the science behind how chiropractic care works, and give you a full evaluation to see if chiropractic care is right for you. If there is a good fit, we can develop a wellness chiropractic plan that is specific to your condition and health goals. A concise scientific explanation of chiropractic is that adjustments directly affect muscle and bone structures by reducing pain and increasing joint motion, therefore affecting the nerve system.
That's a lot to take in, but it is the explanation as to why some chiropractic patients in Chelsea report improvement in body function. This is not a claim that chiropractic adjustments treat disease, but it does suggest that some people will see improvements in conditions that are outside of the treatment area.
The Education of a Chiropractor
Most patients don't realize how much education chiropractors in Chelsea have. Chiropractors are held to some of the most intense educational standards of any health field. In fact their education standards are very comparable to that of a medical doctor.
After completing a strong emphasis of basic sciences in college, chiropractors attend a four year chiropractic college. This means that chiropractors are primary care physicians. In other words you don't have to have a referral to see a chiropractor.
NUCCA specifically is an advanced form of chiropractic that restores body balance.
With less than 300 NUCCA doctors worldwide, it is not uncommon for our clients to travel long distances to our office. As a matter of fact, we have members that travel from all across the nation for care in this Chelsea, Michigan office.
OFFICE HOURS
Monday
10:00am - 1:00pm
3:00pm - 6:00pm
---
Tuesday
10:00am - 1:00pm
3:00pm - 6:00pm
---
Wednesday
Closed
---
Thursday
3:00pm - 6:30pm
---
Friday
10:00am - 1:00pm
---
Saturday
Closed
HOW TO CHOOSE A Chelsea CHIROPRACTOR
The following pointers can be useful in helping you find the best chiropractor for you in Chelsea. Often times when people are looking for chiropractor in Chelsea, they simply go straight to Google and choose the first result they see.
However, a chiropractor who is coming up first in a Google search should not automatically become your first choice for care. Consider the following steps to find the best chiropractor for you.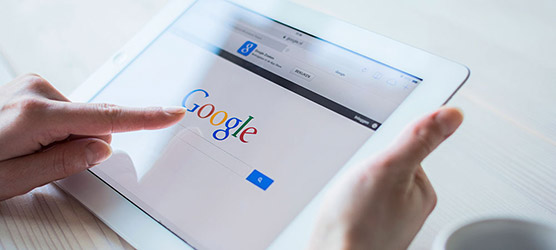 Time Needed: 5 minutes
Total Cost: USD 0.00
THE 4 SIMPLE STEPS TO CHOOSING A Chelsea CHIROPRACTOR
Step 1: Start a Google Search
First, enter any of the options below in the search bar:
Chiropractor Chelsea
Chiropractor 48118
Chiropractor near me
Best chiropractor in Chelsea

Step 2: Check Out Their Website
The top Chelsea chiropractors put just as much thought into their site as they do in their overall practice. In looking over their website, you should get a sense if they might be the best chiropractor for you.

Step 3: Read Their Reviews
Find the Google Business Page of a chiropractic office you are considering for care. It's one thing for a doctor to claim they can help, it's another to see patients leave their happy reviews providing proof.

Step 4: Call The Office
After getting a general overview of what the clinic offers, call the the office to see if they match the messaging that their site and Google My Business have portrayed. After a brief talk with the office, you will find out if they are the the right fit for your health goals.

TRUSTED CHIROPRACTOR: READ OUR REVIEWS